Friday August 26
Gaffney at Dorman
Yankee Rebel while sitting on the Dorman side and scouting two of Byrnes' biggest rivals, recognizes me and comes over to say hi and pose for a pic. I was holding up my index finger to indicate the quality of my Dorman Cavs but when I posted the pic my finger got cropped off. After the season we had that is probably appropriate.

Saturday, September 2 2011
University Suns at Goose Creek
From left to right: Goop Jr, Wavefan70's, CITYSLICKER, GoBigGreen, The one and only Goopinggator, DeCav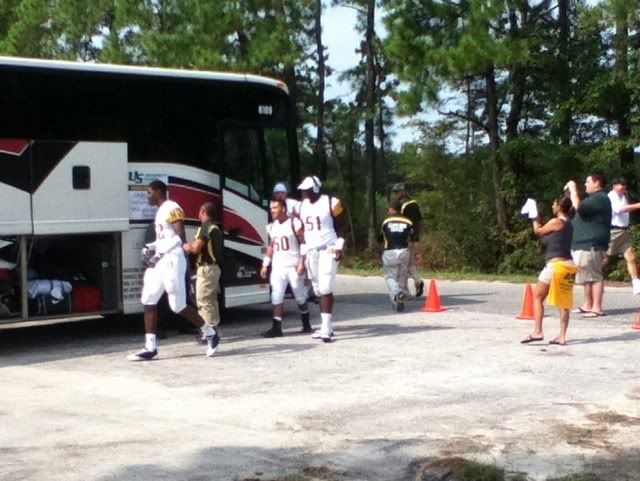 Boys arriving from Florida.
They weren't runts, that's for sure.
GoBigGreen greets staff from Florida.
Me and the Goop.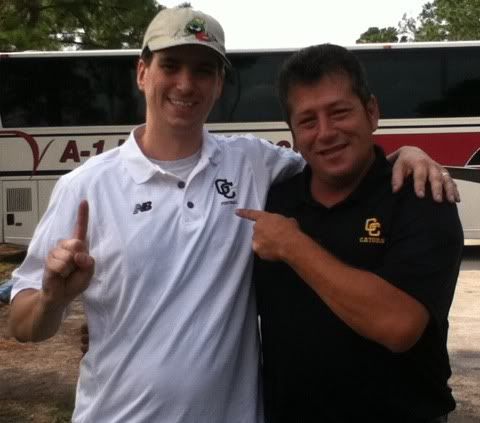 DeCav named an honorary Gator! Goop said I couldn't have the shirt though...WTH? Oh well, never hurts to ask.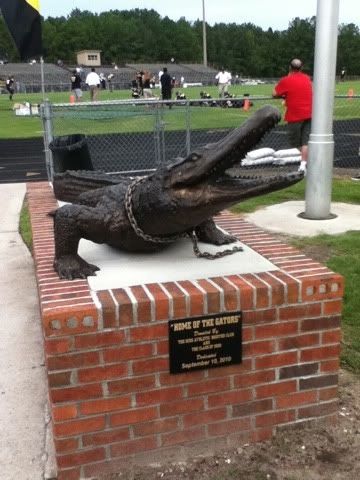 Alright, so yes I was running around like a Japanese tourist snapping pics.
The Goop, Goop Jr, Mike Bender on the mic, and....never got introduced to the guy on the end. Looks like the scoreboard operator.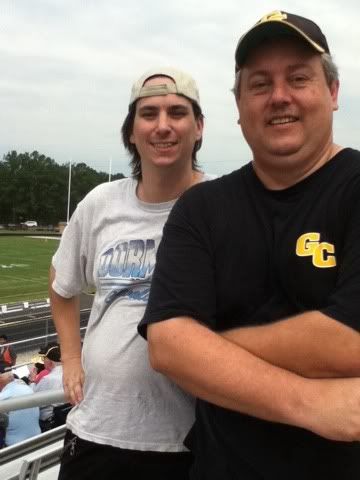 DeCav and Don316625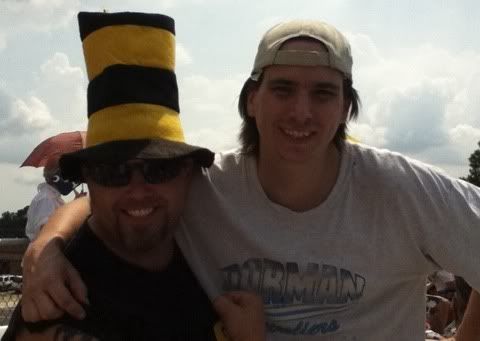 Purple Reign's arch nemesis GATORFAN#1 posing with DeCav. Folks, it takes a true Gator fan to wear that fuzzy hat all day cause it was slap-yo-mama hot that day.